Welcome blog hop readers! I am really excited about an upcoming Big Picture Class that I am part of. It is titled 12 Days of Christmas and I can't wait for the first day of class.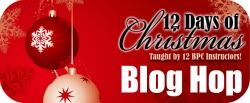 Today I'm sharing with you a few gift ideas put together by our ADORNit Team. 'Tis the season for gifts and that includes your neighbors, teachers, friends, and co-workers! There's nothing merrier than giving gifts to those you love.
Scroll through our gift ideas – they'll give you the creative jumpstart you need to get the job done! Some are very simple, some more elaborate, but each gift will say a warm Merry Christmas because of your personal touch. For quick and easy embellishments, we love our Adornit Cardstock Stickers – be sure to try Merry and Bright Cardstock Stickers and Christmas Cheer Cardstock Stickers (at $2.00 per sheet, they're a great choice).
Click on the link below to download a word document filled with great ideas for your gift giving. Decide what you want to give and get to work.
Download Christmas neighbor gifts ideas

Next up on the blog list is the fabulous Stacy Julian - click on over to see what Christmas goodness she's put together.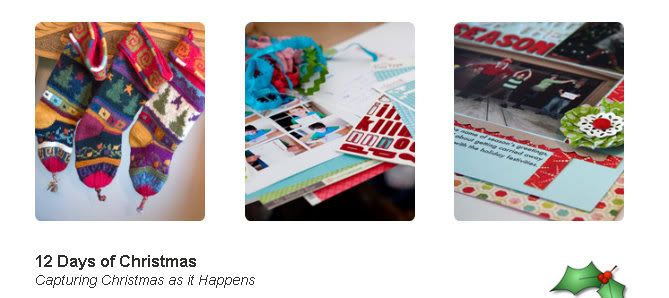 Link Order:
Nic Howard http://nichoward.typepad.com/
Georgana Hall http://www.georganahall.typepad.com/
Stacy Julian http://stacyjulian.com/blog/
Tami Morrison bcre8uv.typepad.com
Wendy Smedley wendysmedley.typepad.com
Lisa Day http://www.lisaday.typepad.com/
Kelly Purkey http://kellypurkey.typepad.com
Elizabeth Dillow http://www.elizabethdillow.typepad.com/ 
May Flaum http://mayflaum.com/
Karen Grunberg http://www.karenika.com/

How Class Works:
For the 12 days leading up to Christmas, you will receive an email from a BPC teacher with a photo prompt and a list of supplies to gather. Preparing specific holiday pictures and products as Christmas approaches will help you focus on the present moments and the joyful anticipation in a more thoughtful way—without feeling any pressure to scrapbook right away! Then, starting on December 25th, you'll get to "open" a new handout each day, designed to guide and inspire you in pulling together pictures and products to complete a dozen different layouts.

At the end of this workshop you'll have created 12 special memories with your family AND you'll have 12 finished pages. Rather than rushing through the holidays this year, give yourself the gift of happy memories documented in a delightfully doable way!